Exceptional Dog Day Care at Affordable Prices
We'd love to have your dog come to our place to play! We don't require you to commit to a minimum amount of days ― your family dog can stay as little or as much as you'd like or need. We appreciate you giving us at least a day's notice when you want to bring your dogs in.
These prices are effective 2/15/2021, and do not include tax.

Full Day - $40
Anything over 5 hours is considered a full day.

Frequent Barker Packages:










$6.00/hr for up to 3 hours
We offer a 10% discount on the second package (equal or less) for dogs in the same family.
*Prices do not include tax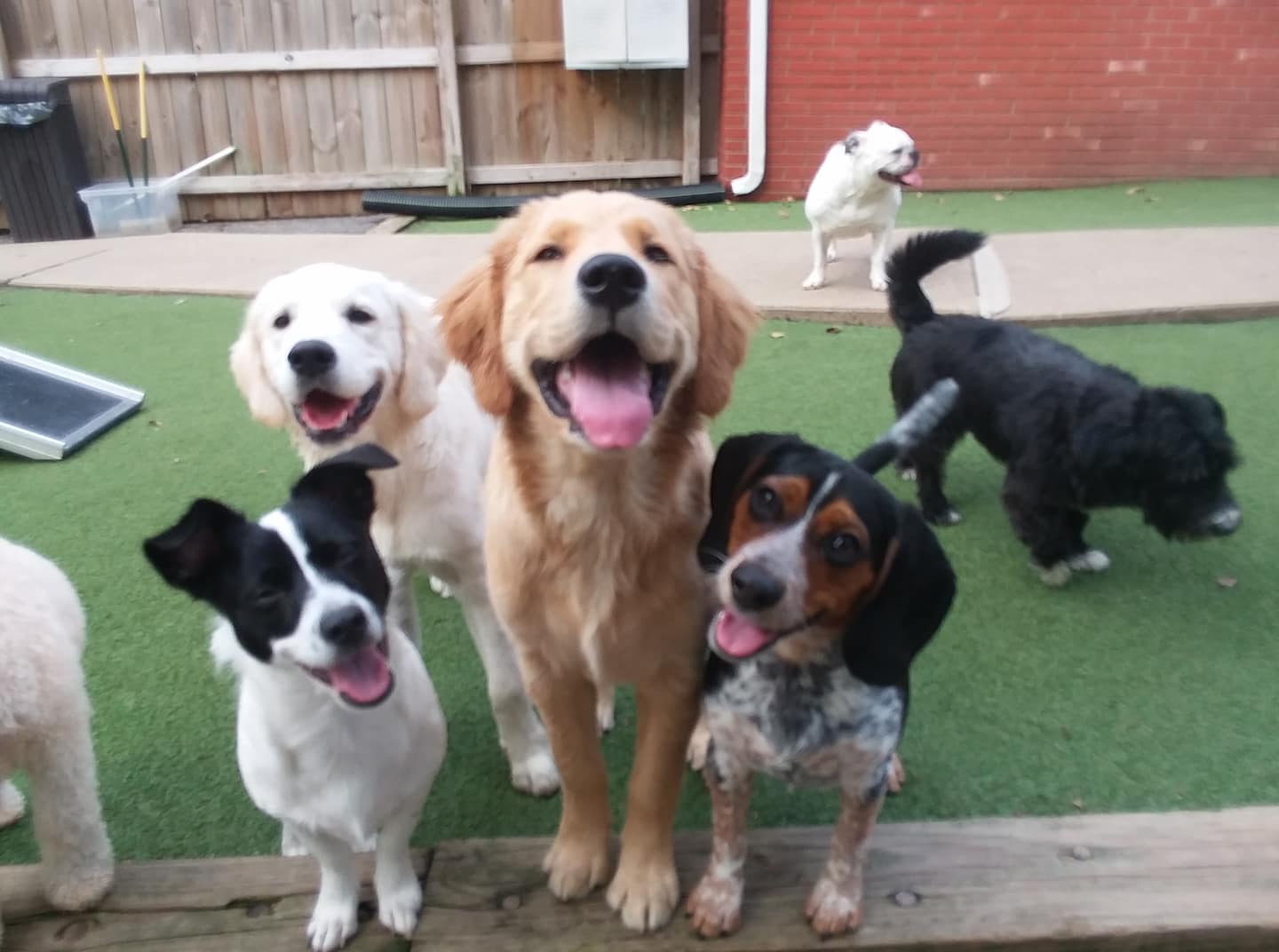 Make Sure Your Dog is Pristine With Our Grooming Programs!
Grooming prices will depend on the service requested, the condition of the dog's coat, its size and even temperament. Basic baths (bath, brush-out, blow drying, nails and ears) start at $60.00

The Bath and Basic
Includes a bath using premium shampoo, fluff drying, brush out, ear cleaning and nail clipping

The Tidy Up
Includes the Bath and Basic, plus pads shaved, sanitary clip, face and feet neatened

The Full Groom
Includes everything in the Bath and Basic and Tidy Up, plus a full style hair cut or clip (talk to us for more details)

A La Carte Services
Nail trim (clipping and/or filing) – $12.75
Ear Cleaning – $10
Hygiene Clean (under eyes and tail) – $15
Anal Glands Expressed – $10 (if with bath)/$15 (without bath)
Teethbrushing – $10
What Our Clients Are Saying
Max and I love the Puppy Patch, he does tale spins when I tell him he's going to play with the puppies and today he actually sat and barked at the door until Linda opened it and let him in, he can't wait to get in there. Just what my very energetic pup needs to let off steam and everyone there is very friendly and kind to him..I'm so happy I found The Puppy Patch !!!!
My dog Boomer just loves the PP. We can't even say the word patch around him or he will sit by the door waiting to go. He gets plenty of exercise and loves to play with his friends. The staff is awesome, friendly, and keep the doggies happy and safe.
I just love this place. All the employees are super nice and would recommend taking your fur baby there.