About Us
We provide safe and fun doggy day care for your loved ones, along with professional grooming services for your furry friend.
Call Today
About Us
We provide safe and fun doggy day care for your loved ones, along with professional grooming services for your furry friend.
CAll Today
Linda Wisniewski, owner of The Puppy Patch, like most of us, has been a dog lover for as far back as she can remember. Around 2002, the decision was made to leave her office job and make this passion to be with dogs her new career.
Initially, The Puppy Patch began as a pet sitting business, going to people's homes to care for their pets ― dogs, cats, birds and horses ― you name it. Getting some hands-on experience as the groundwork was being laid for the opening of a doggy day care. This "research" included visiting other pet day care facilities; talking to the owners and staff; attending seminars, dog shows, trade shows and anything else dog-related. Online sites, including day care facilities and other dog-related businesses from other areas, were good sources of information and, closer to home, the people and resources at the Small Business Development Center at Raritan Valley College were a tremendous help.
The result was The Puppy Patch. A place to bring your dogs for the day where they will be safe and loved and where they will have a good time. The focus is on maintaining a clean and comfortable environment with plenty of supervised opportunities for play.
Other services were added for the convenience of customers, such as full-service dog grooming and a retail area.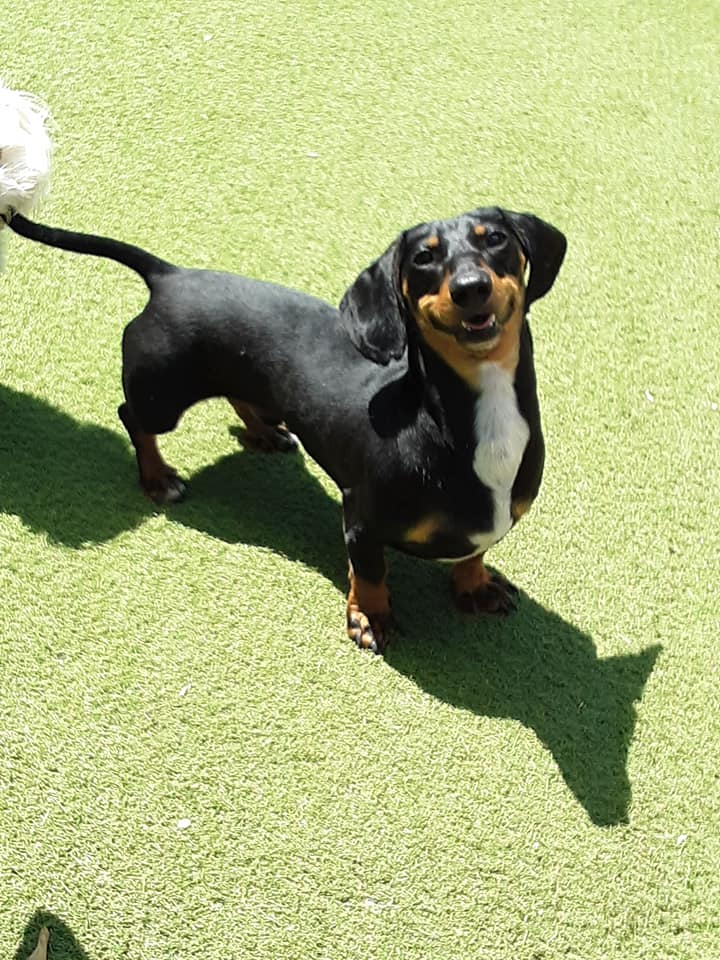 The Puppy Patch is committed to contributing to the general well-being and health of dogs in the local community. The Puppy Patch will provide loving attention, supervised exercise and socialization for dogs in a safe, clean and fun environment.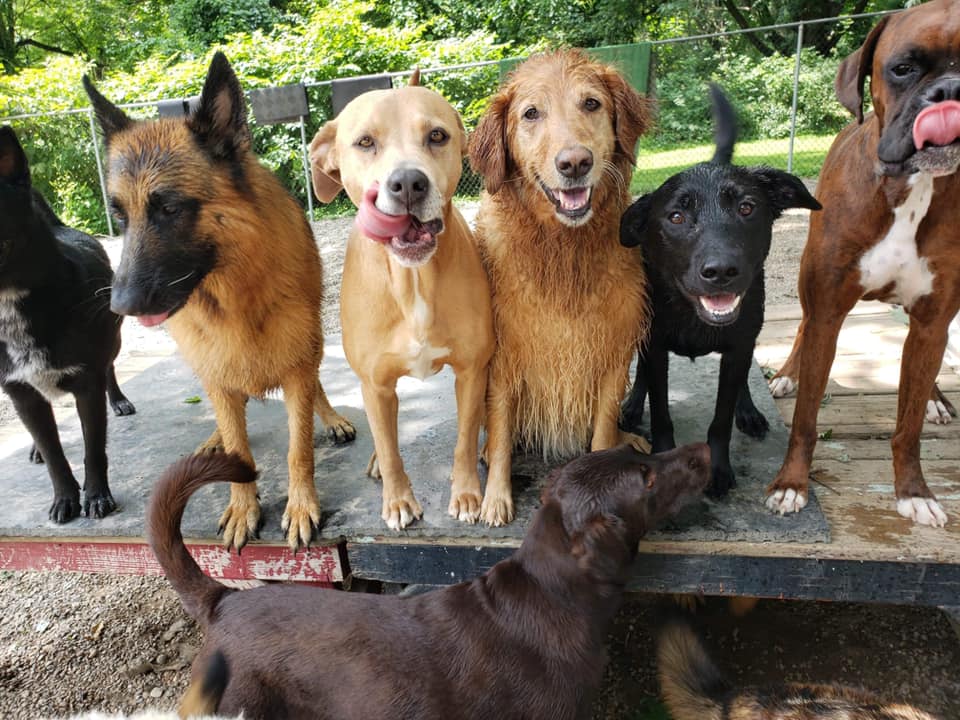 To work at The Puppy Patch, loving dogs is obviously a must, but not the only thing necessary. Good observation and listening skills, basic knowledge of dog behavior, attention to detail and patience (lots of it!). Of course, a sense of humor doesn't hurt either!
So our staff, from the students who come after school to clean at the end of each day, the office help, other cleaners (we clean a lot), our groomers and the daycare attendants have it all!
What Our Clients Are Saying
The best dog daycare in Hunterdon County – my dog goes twice a week since she was 6 months old. She loves it there – they also offer 5-star grooming! I highly recommend The Puppy Patch 🙂
Daisy is always really excited to go to the puppy patch! She loves to go play with all of her friends! It's the best kind of exercise and socialization for a puppy! 🙂 She comes home a tired & happy pup!
It's the best feeling to walk into work here and have all the dogs love you and for you to love them back just as much. The days are always fun-filled here for the dogs and they go home happy and tired! My dogs love seeing and playing with all their friends!